Slide One
STRAPA-PACK LTD
PACKAGING SOLUTIONS
Slide 1
We have a wide range of industrial packaging products, wooden boxes, corrugated paper boxes and pallets available to our customers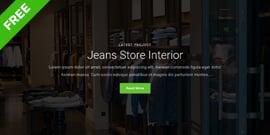 A

ir packaging
We will package your goods safely and prepare them fully for air transport, taking the methods used by delivery companies for handling goods into account.
With our packaging services we take over the risk of shipping damage that may arise from improper packaging.
S

ea transport
Maritime transport requires complex packaging solutions due to the harmful effects of long transit time, high humidity and saline air. By using sea-proof packaging, we provide effective protection for your shipment! Your container cargo should be carefully packaged and properly secured!
S

ecuring in container
It is not admissible for the cargo within the container to move, slip or tilt. By making maximum use of the capacity of the cargo space, the various machinery, goods and other loads are properly and professionally secured.
D

angerous goods packaging
We have been preparing dangerous goods for air transport for nearly 20 years, together with filling out the accompanying dangerous goods declaration, with a short deadline. We will properly pack your products classified as dangerous goods and prepare the relevant documentation.
Hungarian manufacturers are constantly evolving and their products are now travelling to several continents. Quality, reliable packaging material and professional packaging technology are becoming increasingly important.
Our main scope of activity is to carry out maritime, air and road packaging and securing in containers, even with short notice. Our activities include the production, design and construction of wood and paper packaging material. We can also be of assistance if we have to design and carry out the proper packaging for the transport of dangerous goods.
The risk of shipping damage is reduced to a reasonable level by the packaging materials we design and manufacture, and with our packaging service we take this risk over.
We are responsible for our services and goods; we provide a full guarantee of our work and with our liability insurance we make it 100% reliable.
Behind all of this we have a well-functioning professional team. Our colleagues have nearly 2 decades of experience in industrial packaging technology.
Why should you work with us?
P
ACKAGING
A
TLANTA

F

ALCON
The largest bird sculpture of the world was made by the sculptor Gábor Szőke, to stand at the entrance of the newly built stadium of the NFL team, Atlanta Falcons. The statue was made in Budapest, and the packaging material, the packaging and its securing in containers for transportation was manufactured and carried out by Strapa-Pack Ltd.
Cost effective packaging solutions
Most of the businesses try to solve packaging in-house.
There is a much better solution!
Let someone else do the packaging…Someone who is specialized in packaging and has all the professional tools and workforce needed for the task, has the sufficient background and insurance.
In the framework of our packaging consultancy we find the cost-effective packaging solution for your company.
C

ertificates
By clicking on the button below you can view the certificates and certifying documents obtained by Strapa-Pack Ltd.